Custom Blade Flags
Size:
Any size and any color is available.
Moq:
2
Shipping Cost:
Free Shipping!
Set-ups:
Free and unlimited colors!
Flag Material:
Knitted / Polyester/satin etc.
Flagpole:
Heavy duty aluminum alloy flagpole, base
Processing Time:
You may receive them within 10 working days.

If you are in hurry, you can receive them in 5 days.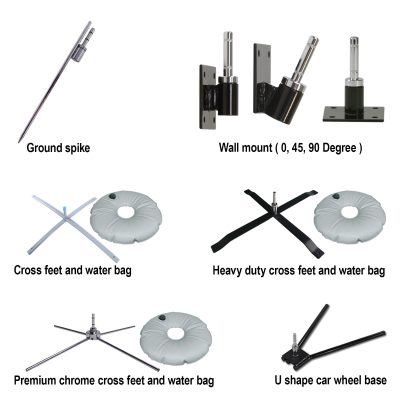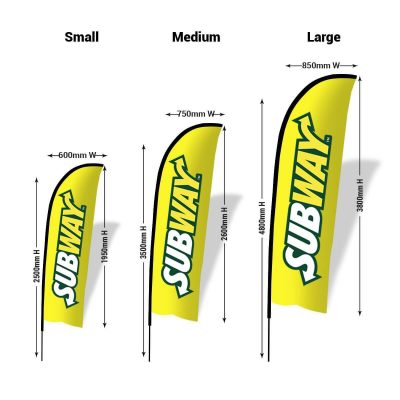 New custom blade flags for fashionable communication
Hang your custom blade flags outside your shop to catch the eye of passers-by and future customers and stand out from surrounding shops. Ordering facade custom blade flags from CKFLAG is quick and easy! Our flags are printed on the front which is 95% translucent, so your visual will be visible on the back as well! The flags are washable at 30 degrees (note: if you choose a black headband with a clear custom blade flags, the flag may discolor when you wash it). Facade flags always come with a lanyard and loop.
Excellent quality
Excellent value
Printed on durable materials
It has been a great classic since its origins. Make an impression by offering a personalized custom blade flags for a birthday, a party, a wedding or any other significant event, children and adults alike will love it!
A reference item of clothing since the 1950s, the custom blade flags is the symbol of casual style. In addition to being comfortable, the personalized double sided feather flagsdouble sided feather flags has become a way to express your personality, your tastes and to share messages. Worn at work, to advertise your company, for a birthday or many other occasions, the personalized t-shirt is essential. For men, women or children, for yourself or as a gift, create your double sided feather flags now with a print that fits you like a glove! And you, do you think you can create the perfect gift?
The characteristics of our double sided feather flags
Are you looking for a personalized custom blade flags for your team? A gift for a birthday or for a great occasion, wedding, bachelor party girl, boy, everything goes! Your gifts will undoubtedly be perfect because CKFLAG is the specialist in double sided feather flags printing and flocking. We offer different types of t-shirts and printing techniques. Personalized double sided feather flags with a photo, flocking, text, depending on the use you decide to make of it, we have the customizable double sided feather flags you need, so make yourself the perfect gift. .
Ideal for relaxing in the park or having a good time with friends, this double sided feather flags is super comfortable. With its rolled up sleeves, it is the perfect companion to sweeten up your daily life.
Digital printing is a modern process. Our state-of-the-art machines allow photos and designs to be printed with colors rich in detail. The colors are sprayed onto the fabric making the print almost imperceptible to the touch.
Have feather flag poles printed with an original marking and your ideas!
All our customizable feather flag pole have undergone numerous washing and printing tests before becoming part of our product range. Screen printing, flocking, digital printing or personalized embroidered feather flag pole, our markings are made to last. Thanks to modern textile printing techniques, printing a personalized feather flag pole for men or women has never been easier, so don't hesitate to print your most beautiful photos or write your most beautiful texts.
The feather flag pole immediately adds a distinguished touch and naturally resists time. Whether for polo shirts, caps, aprons or hoodies, it is the ideal choice for those who love quality. We also offer applique and 3D feather flag pole for your work outfits.
We also provide  Custom Car Flag  and tour guide flags.
.