Custom Medieval Banner
Each  flag and banner are well crafted- 3 fabric layers sewn together to make it straight and flat. great display when collect as memento, gift and souvenir.
Double sided- print your logo on the front and back fabrics, sewn together with a non-woven fabric layer.
Size:
Any size and any color is available.
Moq:
1
Shipping Cost:
Free Shipping!
Set-ups:
Free and unlimited colors!
Flag Material:
Double-sided satin, tassel, wheat ears, etc.
Processing Time:
You may receive them within 10 working days.

If you are in hurry, you can receive them in 5 days.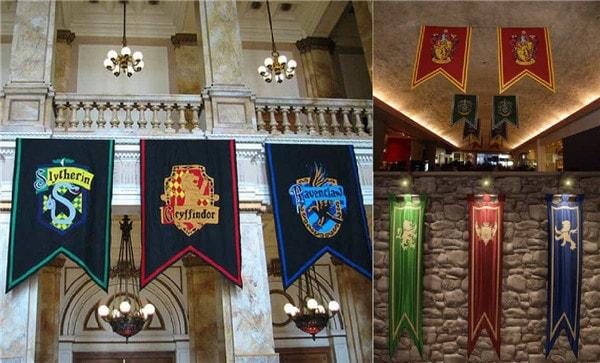 Custom Medieval Flags
Medieval  Banner Pole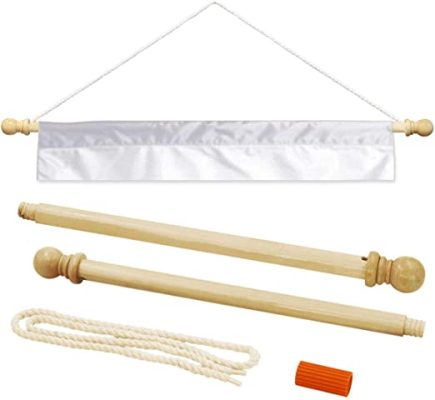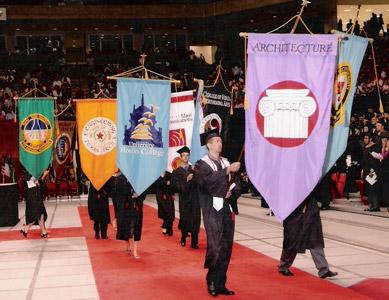 Custom Medieval Banners and Flags: Makers, Poles, Templates, Designs, Sizes, and Where to Find Them
Table of Contents:
Introduction
The Historical Significance of Medieval Banners and Flags
Designing Process for Custom Medieval Banners
Understanding Sizes for Custom Medieval Banners and Flags
Crafting Techniques by Skilled Banner Makers
Exploring Channels to Find Custom Medieval Banners for Sale
Conclusion
Introduction: Custom medieval banners and flags transport us back in time to an era filled with chivalry, honor, and grand displays of heraldry. These meticulously crafted pieces serve as powerful symbols that represent noble houses or convey messages during historical reenactments or themed events.
2.The Historical Significance of Medieval Banners and Flags:
Heraldic Displays: In the Middle Ages, banners were essential on the battlefield, representing different factions, knights, or nobility.
Symbolism & Identity: Each banner carried unique designs such as coats-of-arms, crests, mottoes that identified families or kingdoms.
Pageantry & Celebration: Elaborate processions during tournaments or religious festivals featured colorful arrays of medieval flags showcasing wealth, power, and cultural identity.
3.Designing Process for Custom Medieval Banners:
Collaborative Efforts between Clients and Designers/Makers : Working closely with skilled artisans ensures that clients' visions are brought to life through personalized design elements based on historical accuracy.
Utilizing Templates as a Foundation : Pre-existing templates assist designers in creating custom banners while adhering to specific period styles associated with medieval heraldry.
Attention to Detail : Incorporating intricate patterns, vibrant colors using fabric paints/dyes/embroidery techniques recreate the aesthetic appeal found in authentic medieval banners.
4.Understanding Sizes for Custom Medieval Banners and Flags:
Customizable Dimensions : The size of medieval banners can be tailored to meet individual preferences or event requirements. Common sizes range from small handheld flags to large-scale hanging banners that adorn walls, stages, or procession routes.
Pole Length Considerations : Depending on the intended use, pole lengths may vary and should be proportionate to the chosen banner size.
5.Crafting Techniques by Skilled Banner Makers:
Material Selection: High-quality fabrics such as linen, silk, or wool are preferred for their authenticity and durability when creating custom medieval banners.
Appliqué Work & Embroidery : These techniques involve meticulously cutting out fabric shapes in various colors and stitching them onto a base material. Intricate embroidery work further enhances designs with metallic threads, beads, or sequins.
6.Exploring Channels to Find Custom Medieval Banners for Sale:
Online Marketplaces: E-commerce platforms offer a wide array of sellers specializing in custom medieval banners. They provide access to unique designs based on historical templates while accommodating customization requests.
Historical Reenactment Supply Stores: Physical stores catering specifically to historical reenactors often carry an assortment of ready-made or customizable medieval flags and banners suitable for events and performances.
Commissioning Independent Artisans/Makers: Collaborating directly with skilled artisans allows for personalized design consultations tailored precisely to clients' specifications while supporting local craftsmanship.
Conclusion: Custom medieval banners and flags evoke a sense of nostalgia, transporting us back to an era filled with rich history and pageantry. By collaborating closely with skilled makers during the design process using templates as foundations while incorporating personalized elements, individuals can acquire truly unique pieces that reflect their vision accurately. Understanding different sizes available provides flexibility in choosing appropriate dimensions for specific uses while considering pole length proportions adds authenticity. Whether seeking these distinctive creations through online marketplaces, historical reenactment supply stores, or commissioning independent artisans/makers directly ensures access to high-quality custom medieval banners that capture the essence of a bygone era and bring historical events or themed celebrations to life with grandeur.
Reinforcing custom medieval banner and  medieval flags
The custom medieval banner was used in medieval flags to represent a military group or a noble family. The custom medieval flags a piece of fabric decorated with different drawings and colors. It used to serve as the leader of an army or troops, or was hung in the streets of medieval towns on holidays.
COLORED DESIGNS AND SHAPES OF medieval banners
The medieval banners designs represented a military group or a noble family, so it usually carries wild beasts, including wolves, lions and dragons (symbol of the strength of its army), lilies (symbol of nobility), castles (symbol of the city's defensive strength), weapons (symbol of war), crosses (religious symbols).Colours
There are different colors, from black to white and from red to blue. The colors are based, for example, on a family coat of arms or the colors of the national flag. custom medieval flags can combine different colors, e.g. B. quartered or two-tone banners.to form
there are different sizes and shapes. The base of the banner (where it hangs) is usually always straight and what changes is the hanging part. The banner can end straight or rounded, with a point, two or three.Our online store offers a wide range of medieval banner designs, most for same day dispatch. They have different colors, shapes and designs. The materials we use are: satin, cotton, panama and polyester. If you need more information or want to develop your idea, contact us!
Double anti-floss hem for custom medieval banner
TABABILITY The custom medieval banner of the tribes were conspicuous in the Israelite camp. Numbers 2:2 says, "The Israelites shall encamp around the tabernacle, each by his banner and sign, according to his clans." important function. They give each of the people information about where which tribe is currently located.
Rashi (1040-1105) envisions custom medieval flags beneath these banners, all of which resemble a colored geographic map. The colors of the twelve banners should be clearly different and can be found on the breastplate of the priest's clothing.
The meaning of the long medieval banner seems to be readily apparent. However, after understanding the Torah, they have a deeper meaning. In a midrash, our sages give information as to where the idea of ​​the banners came from. Their explanation is: When God revealed himself on Mount Sinai, he was accompanied by 22,000 angels dressed like flags. Upon seeing them, the children of Israel expressed a desire to have banners as well (Midrash Raba 2:2-4).
ANGELS Rabbi Yeruham explains: The Israelites recognized that each angel carried his own special medieval banner designs. This externality opens up a deeper meaning. There is no angel interfering in the work of his colleague, nor entrusted with two missions. Each angel fulfills its distinctive role in God's plan.
The Ramchal, Rabbi Moshe Chaim Luzzatto (1707–1746), writes about the quality of jealousy in his book Messilat Yesharim. He states that all angels perform their duties in serenity and peace, without being jealous. They rejoice in their place and share in God's plan for the world.
The children of Israel have been inspired by the functioning of this community of service of the angels. According to the angels, each tribe should have its own specific task and not interfere with that of the other tribes in fulfilling it. So they would complement each other in cultic service. Even the patriarch Jakow blessed each of his twelve sons with a special blessing according to his character.
And so the custom medieval banner in the camp of Israel mark the particular role and importance of the tribes. Each of them is tasked with defending their surroundings.
Indoor custom medieval banners or custom medieval flags
The custom medieval flags with their special order teach us to get a realistic picture of ourselves. Of course, each of the people of Israel had an interest in encamping as close as possible to the tabernacle in order to fully experience the splendor of the Shekinah. This is where the instructions of the Torah come into play. It introduces a tiered system of sanctuary proximity.
We also provide soccer pennants  and     Custom Toothpick Flags
.
.