Custom Soccer Scarves
Size:
Any size and any color is available.
Moq:
50
Shipping Cost:
Free Shipping!
Set-ups:
Free and unlimited colors!
Flag Material:
pvc/fabric can be customized
Processing Time:
You may receive them within 10 working days.

If you are in hurry, you can receive them in 5 days.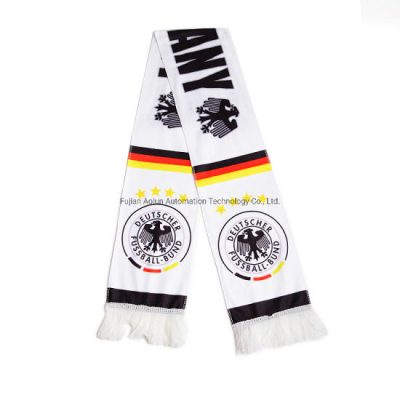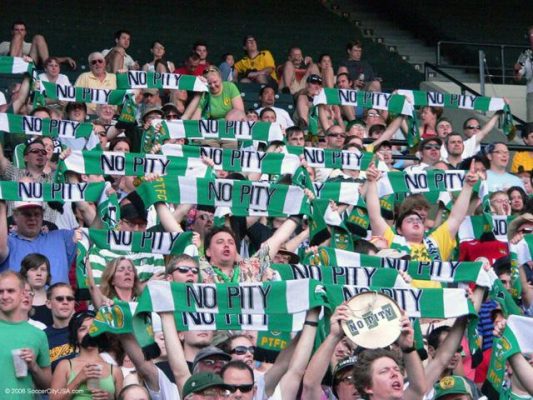 Custom soccer scarves
Welcome to our custom soccer scarves. Here you will find a wide range of products entirely customized with the logos, writings and colors provided by you. Our scarves are divided into 3 main categories: that of digital sublimation printed scarves, that of loom or circular machine woven scarves (jacquard processing) and those of import that can be customized with printing or embroidery. We have thought, for practical reasons, to arrange our showcase in descending order. In fact, it starts from the cheapest products, up to those of the best quality and, finally, the most expensive. You will thus have an overview of the
In fact, our customers receive the goods after a maximum of ten days from the order.
We therefore invite you to carefully consult our PRICE LIST to realize the prices at which we provide you with very high quality items, even in negligible quantities.
All our products have a unique value for money.
We therefore invite you to work with our company
vast production proposed, in a practical, concise and easy-to-read form. Good navigation.
custom soccer scarves DESCRIPTION
We also invite you to see the prices of the current article, the custom soccer scarf in high definition. In fact, this custom soccer scarves is the great novelty of the market having the advantage of having the charm of the double wool scarf, the definition of the satin scarf, and since it is produced with manocotonieri yarns, it has the unique characteristic of being able to be worn indiscriminately both in winter. than in summer.
Another particularly innovative item in our collection is the 80s-style satin scarf, a product particularly appreciated by VINTAGE lovers, which re-proposes the charm of the old shiny custom soccer scarves
which was personalized thirty years ago with the silk-screen scarf, which in the case of our splendid article is replaced with the ultra-modern HD digital printing, which allows our customers to be able to print an unlimited number of colors and have no relief to the touch and no wear of the print itself as it happened in the old screen printing. Contact us even just to start an introductory path on what might interest you. We will open a preferential channel for you to get to know each other better and lay the foundations for a training upgrade that can be training for both. This is especially true for retailers.
custom soccer scarves breathable?
The online personalized scarves that you find in the ckflag catalog are the result of a rigorous selection process among the many products offered by our suppliers. To meet the most stringent needs, we have in fact monitored the production of custom soccer scarves so that the entire supply chain complies with rigorous standards, also in the field of compliance with environmental regulations. All the custom soccer scarves you find on Maxilia are in fact produced and printed with an eye towards sustainability and nature. Furthermore, our inks are chosen among the best in the category, in order to preserve the brilliance and sharpness of the print for a long time. The sum of all these factors makes our scarves, at a super affordable price, among the best in the industry. The breathable and perfect custom soccer scarves you were looking for are on ckflag
How can I use custom soccer scarve for my promotional campaign?
custom soccer scarve can be a very profitable investment if you work in the field of winter or sports activities. You could order custom soccer scarf to distribute to visitors of your farm in the snow, so as to give them a useful and practical gadget, which they will take with them on their return home. You could, again, take advantage of the soccer scarves custom that ckflag offers you to match the colors of your favorite team to your logo. Don't you think that by giving this gadget as a tribute to every order above a certain threshold in your sportswear stores, you would achieve great success? Remember that scarves are a unisex gadget, and therefore for the same investment you will be able to reach many more customers!
our shop but you are more oriented to receiving a tailor-made quote to present to your managers, just contact our customer service! To meet you in the best way and help you custom soccer scarves in the way that best suits your needs, you will find a team of experts always available online to help you. Write an email to info@ckflag.com and tell us what your problems and difficulties are. We will immediately be able to give you more specific information on the custom soccer scarf you wanted, or to help you better understand the wording on the tracking of your order. Have you set your sights on a logo soccer scarves custom but aren't sure? Ask our staff for a digital preview of your logo print, it will help you visualize it better!