Custom Soccer Scarves & Custom Soccer Scarf
Size:
Any size and any color is available.
Moq:
50
Shipping Cost:
Free Shipping!
Set-ups:
Free and unlimited colors!
Flag Material:
pvc/fabric can be customized
Processing Time:
You may receive them within 10 working days.

If you are in hurry, you can receive them in 5 days.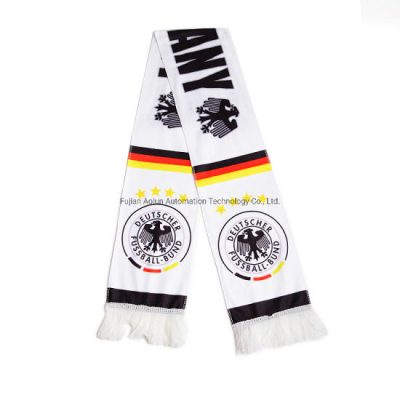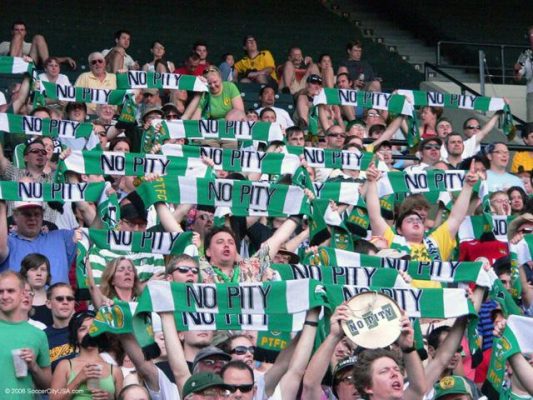 Custom Soccer Scarves: Design, Size, and the Role of a Scarf Maker
Introduction: Custom soccer scarves have become an essential part of fan culture worldwide, allowing supporters to showcase their unwavering dedication to their favorite teams while adding a touch of personal style to matchday attire or everyday wear. These custom accessories serve as powerful symbols that unite fans under a common passion for soccer.
The Significance of Custom Soccer Scarves in Fan Culture:
Fostering Team Spirit and Unity: custom soccer scarves create a sense of camaraderie among fans by visually representing team allegiance.
Expressing Individuality within Collective Identity: personalized designs allow fans to celebrate their unique connection with their favorite club.
Building Emotional Connections: these scarfs become cherished mementos that carry memories from matches attended or shared experiences with fellow supporters.
Designing Process and the Role of Templates for Custom Soccer Scarves:
Utilizing templates provides a foundation for creating customized scarf designs based on specific team colors, logos, slogans, or player names.
Tailoring Designs According to Preferences: graphic design software helps refine templates by adjusting colors schemes, fonts, layout structures while incorporating additional elements requested by clients.
Balancing Aesthetics with Functionality: considerations are made regarding color coordination between team colors and yarn selection that ensures durability without compromising comfort.
Understanding Sizes and Dimensions for Custom Soccer Scarves:
Standard Sizing Guidelines: most custom soccer scarves are approximately 7-8 inches wide and 55-60 inches long.
Versatility of Length: longer scarves offer more styling options, such as draping around the neck or wearing it as a shawl.
Tailoring Width to Design Requirements: adjusting the width based on personal preference or design elements allows for flexibility in scarf creation.
The Craftsmanship of Scarf Makers: Creating Personalized Accessories with Attention to Detail:
Expertise in Craftsmanship: skilled scarf makers possess knowledge and experience in knitting techniques, crochet methods, or utilizing knitting machines.
Attention to Detail and Quality Control: ensuring precise logo placement, clear embroidery work, high-quality finishing touches that reflect professionalism and craftsmanship.
Material Selection for Optimal Performance: choosing suitable yarns that not only provide warmth but also meet client preferences regarding texture, softness, or sustainability.
Custom Soccer Scarves for Sale: Exploring Various Channels to Acquire Unique Pieces
Official Club Stores and Stadium Shops : many soccer clubs have official stores offering a range of merchandise including custom-designed scarves tailored specifically to their team's branding. Stadium shops can provide an immersive matchday shopping experience.
Online Retailers and E-commerce Platforms : accessing numerous sellers specializing in personalized soccer scarves provides convenience with customizable options available at one's fingertips.
Independent Artisans/Craftspeople/Scarf Makers : collaborating with independent makers who can craft unique designs based on individual specifications offers an opportunity for highly customized creations while supporting local talent.
Conclusion: Custom soccer scarves hold immense significance within fan culture by serving as powerful symbols that unite supporters worldwide. Through collaboration between fans and skilled scarf makers using templates as starting points while incorporating unique design elements tailored to individuals' preferences ensures the creation of truly one-of-a-kind pieces. Whether obtained from official club stores/stadium shops, online retailers, or independent artisans, these custom soccer scarfs carry emotional value as cherished items symbolizing unwavering support for beloved teams while adding flair and individuality to matchday attire. The passion and craftsmanship behind the creation of these accessories reflect the deep-rooted love fans have for their favorite clubs and the enduring connection that resonates through every stitch.