Size:
Any size and any color is available.
Moq:
10
Shipping Cost:
Free Shipping!
Set-ups:
Free and unlimited colors!
Flag Material:
pvc/fabric can be customized
Processing Time:
You may receive them within 10 working days.

If you are in hurry, you can receive them in 5 days.
Custom  hand banner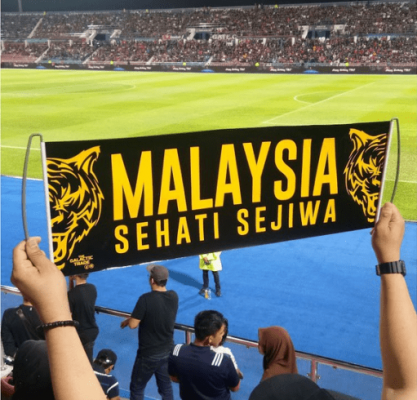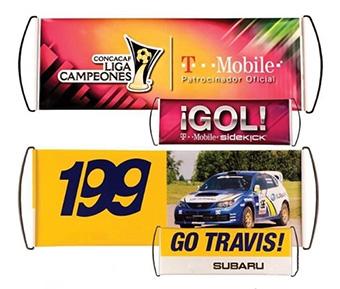 、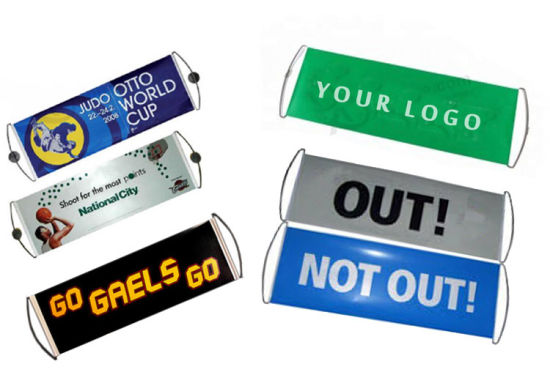 Custom Hand Banner Design for Events: Stand Out with Unique Templates
Introduction Are you looking to make a lasting impression at your next event? Look no further! Our custom hand banners are the perfect way to promote your message and stand out from the crowd. With our wide range of designs, sizes, and templates, you can create a banner that perfectly reflects your brand or event. Whether it's for sale promotions or special occasions, our hand banners will leave a lasting impact.
Unleash Your Creativity With our custom hand banners, you have full control over the design process. We understand that every event is unique and deserves its own personalized touch. That's why we offer customizable templates that you can tailor to meet your specific needs. From color schemes to fonts and graphics, let your creativity run wild as you bring your vision to life.
Choose from an Array of Designs Our extensive collection of pre-designed templates ensures there's something for everyone. Whether you're hosting a music festival, corporate conference, or sports event, we have designs that cater to all occasions. You can browse through different themes such as vintage-inspired motifs for a classic feel or modern patterns for a contemporary look – whatever suits your style!
Size Matters: Find Your Perfect Fit We understand that size matters when it comes to promotional materials. That's why we offer various size options so you can find the ideal dimensions for maximum visibility without overwhelming the space. From compact handheld banners perfect for street promotions to larger ones suitable for stage backdrops – we've got you covered!
Promote What Matters Most: For Sale Promotions Looking to boost sales? Our hand banners are an excellent marketing tool during promotional events where attention-grabbing visuals are paramount! Customize them with bold text highlighting discounts or limited-time offers – ensuring potential customers won't miss out on incredible deals.
Durable Quality That Lasts When it comes to event marketing, durability is crucial. Our hand banners are made using high-quality materials that can withstand various weather conditions and repeated use. You can confidently display them indoors or outdoors without worrying about wear and tear.
Conclusion Make a statement at your next event with our custom hand banners! With the ability to customize designs, choose from an array of templates, find your perfect size, and promote sales effectively – you'll have all the tools you need for successful event marketing. Don't settle for generic promotional materials; let us help you leave a lasting impression on your target audience. Get in touch with us today to start creating your one-of-a-kind hand banner design!
 Custom hand banner and retractable hand held scroll banner
custom hand banner and retractable hand held scroll banner are attached to the line that goes up to the top of the flagpole. It is almost always made of some kind of nylon. Then pull the rope, alternatively roll the custom hand banner and up so that it reaches the right height.
The older method is a flagpole button that twists the line around – but the crank is now standard. Some flagpoles have the entire line hidden in the pole itself. This makes the carpet usually heard from a flagpole disappear.
It will also be difficult to steal the flag if the flagpole is placed in an exposed place, as the door to the line can be fitted with a lock.
custom hand banner and foundations
The anchoring of a flagpole is of the utmost importance. It should stand very firmly so that it cannot fall on its surroundings. At the same time, it must also be foldable if necessary. With a hinge type ground bracket, it is a simple match to both anchor and fold the bar.
The bracket should be fixed to a concrete foundation that stands firmly in the ground with three to four solid screws. One meter depth is recommended, as well as 40 centimeters width. It is also possible to drill into a mountain to attach the ground brackets.
COLORED DESIGNS AND SHAPES OF HAND BANNER
The medieval banner designs represented a military group or a noble family, so it usually carries wild beasts, including wolves, lions and dragons (symbol of the strength of its army), lilies (symbol of nobility), castles (symbol of the city's defensive strength), weapons (symbol of war), crosses (religious symbols).Colours
There are different colors, from black to white and from red to blue. The colors are based, for example, on a family coat of arms or the colors of the national flag. custom medieval flags can combine different colors, e.g. B. quartered or two-tone banners.to form
there are different sizes and shapes. The base of the banner (where it hangs) is usually always straight and what changes is the hanging part. The banner can end straight or rounded, with a point, two or three.Our online store offers a wide range of medieval banner designs, most for same day dispatch. They have different colors, shapes and designs. The materials we use are: satin, cotton, panama and polyester. If you need more information or want to develop your idea, contact us!
Hand held roll up banner
Older hand held roll up banners were often mounted on a U-beam. It's rarely done these days. If there is one on the plot and it is okay, it is possible to order a custom hand banner suitable for mounting on the u-beam. This means you don't have to replace the entire bracket when installing a new flagpole.
Don't just screw straight through modern fiberglass bars to attach it to the U-beam. It could destroy the whole bar. Talk to the manufacturer or retailer about this before placing the order. They can often solve the fortress for you if necessary.
Choosing the height of a hand retractable hand banner
retractable hand banner bars come in different heights, and with it also different thicknesses. Common measurements are 6 – 18 meters. To get a hint of how long the retractable hand banner should be, it is best to start from your own house.
We also provide swooper flags  and  medieval flags
.
.