soccer pennants
Soccer pennants and bannerettes play a vital role in creating an electric atmosphere at fan events and matches. Soccer fans can now express their love for their team with customized pennants. Pennant makers are essential in bringing designs to life. They ensure exceptional craftsmanship and attention-to-detail. Custom soccer pennants are available in a variety of sizes, materials, and designs. They're an excellent way to show your team spirit, unite soccer fans, and promote unity. Raise your soccer pennant and wave it proudly to show your unwavering love for the beautiful sport.
Size:

Any size and any color is available.
Moq:
5
Shipping Cost:
Free Shipping!
Set-ups:
Free and unlimited colors!
Flag Material:
Double-sided satin, tassel, wheat ears, etc.
Processing Time:

You may receive them within 10 working days.

If you are in hurry, you can receive them in 5 days.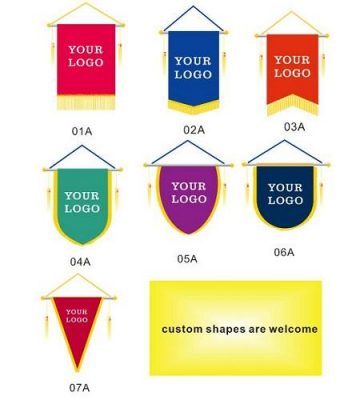 Soccer Pennants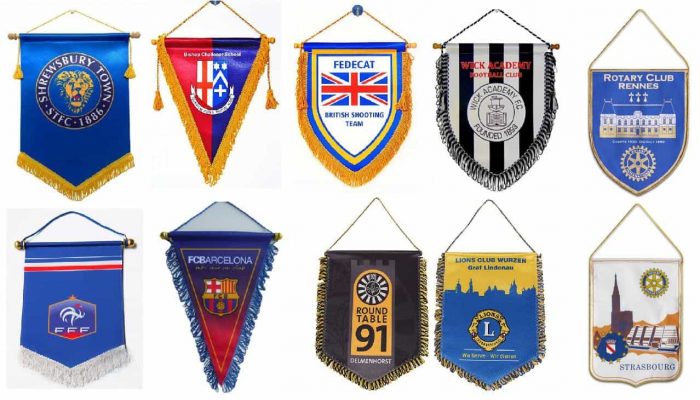 custom soccer pennants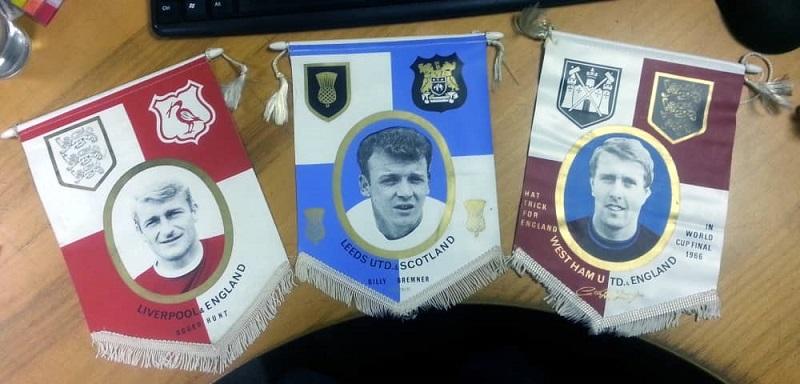 Single sided VS Double sided
Each pennant flag and banner are well crafted- 3 fabric layers sewn together to make it straight and flat. Excellent using when exchange with other visiting teams and clubs, great display when collect as memento, gift and souvenir.
Single sided- print your logo on the front fabric, leave the back fabric white blank, sewn together with a non-woven fabric layer
Double sided- print your logo on the front and back fabrics, sewn together with a non-woven fabric layer.

Reinforcing bannerette and soccer pennants
For the production of bannerette is used a very light flag fabric that is however subject to wear and mechanical stress.
To increase the resistance of the fabric and the consequent durability of the fabric, put to the test in particular by weather and atmospheric agents, you can choose different accessory processes.
Many of these are almost mandatory to strengthen soccer pennants where fastening accessories (buttonholes, eyelets or laces) are applied.
One of these is the reinforcement tape, or a piece of rectangular fabric that is sewn on the entire length of the side where laces are then applied (about 2.5 cm wide) or buttonholes or soccer pennants (the width is about 5 cm in this case). The reinforcement with the webbing serves precisely to prevent these accessories from tearing easily from the fabric in case it is pulled or subjected to the action of the wind.
Double anti-floss edge for football pennant
Double anti-floss hem for custom soccer pennants: better wind resistance
Another process more than recommended to extend the life of custom soccer pennants is the anti-thread hem, a seam practiced along the entire perimeter of the fabric that strengthens its hold, which is likely if custom soccer pennants fabric is left cut "alive" (it can easily fray).
Additional perimeter reinforcement is the double hem in case the custom soccer pennants should be placed outdoors, to further increase the resistance of the fabric and prevent it from fraying.
Increases the duration… but not forever!
These various processes therefore allow you to configure a flag based on your needs, but we always keep in mind that it is still a product that is very affected by the conditions in which it is used.
In case of internal positioning there are no lasting problems, except due to normal aging of the tissue or caused by particular adverse conditions, such as continuous exposure to sunlight.
In fact, in the case of events or short-term use a custom soccer pennants without processing and accessories can cost very little and save us money at the time of purchase.
Outside, even with all possible reinforcements, we have to deal with the mechanical stress suffered by the fabric and finishes and that adverse conditions can compromise more or less quickly (particularly strong winds, heavy rains, saltiness); Not only that, another fact is the loss of quality of the print on the custom soccer pennants fabric, which obviously continuous sun exposure and temperature changes can accelerate quickly by discoloring our custom soccer pennants
Indoor soccer pennant exchange or custom bannerette
Indoor and outdoor soccer pennant exchange are different in terms of textile, because tafta fabric is a 100% polyester fabric, and its weight is almost twice that of common fabrics, thus providing a more obvious tone and printing definition. Yes, just like other indoor football pennants, you can use other fabrics without worrying or worrying.
The advantage of ckflag.com is that you can choose the size, design and materials you want to see on the indoorsoccer pennant exchange according to personalized suggestions. Our creativity and skills in this field will make any joint decision fruitful and produce particularly attractive designs custom bannerette
Desktop custom bannerette
Generally, the size of the scheduling flag is usually slightly larger than these. Similarly, with clickbands, you can choose the size that best suits you, thereby avoiding any defects in setting the level.
The custom bannerettes has a clean, tight flag cut and is fixed by a very strong side sheath. At the design level, let's tell you that you can choose the fabric suitable for the indoor custom bannerettes, because on this flag, the most important thing is the badge and its design."
We also provide Toothpick Flags   and Custom Bike Flags
.
.